Window App Development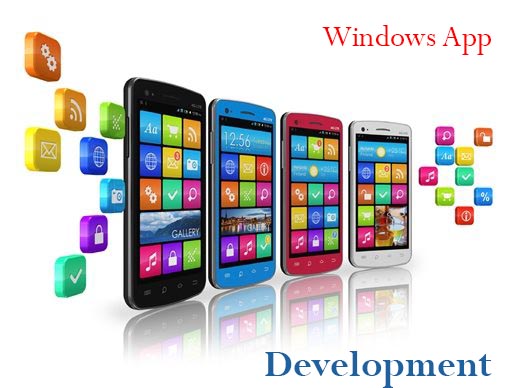 "We build websites that will build your business"
Windows Phones are on track of being one of the most popular smart phones on the market today. Ever since September of 2010, we have been using the SDK for Windows mobile application development and have mastered it successfully.
Experts at Windows Phone Apps Development:- We are experts at using Windows Mobile App Developer Tools for developing and optimizing a wide array of applications. Our skills and adaption's with these tools enable us to make interactive and user friendly Windows Phone 10 applications. Our skilled technical team is able to design and create applications that are above and beyond what you would expect.
Windows phone is slowly gaining traction among users and hardware manufacturers. The operating system has seen a slew of updates with increasingly mature functionality. This means that you might have a substantial number of users on this platform. These users like other mobile users will want apps right in. Because windows Mobile app development is technically similar to developing windows desktop apps you want to select a developer who:-
has experience with designing applications for windows
has experience in mobile app development
share a rich history of working on Microsoft Technologies
The third party developer should also know how app markets work and have enough resources to maintain the app as the platform keeps on getting updated. We are able to create the full range of applications that you might want for the Windows Phone 10 operating system. The types of applications that we can conceive include:
Business application
Customized mobile application
Branding Application
Marketing Application
Business promotion application
Cloud application
We ought to deliver the best Windows apps which have effective use in the market. Contact us today so that we can help your business take advantage of the superior speed and usability of the Windows Phone operating system. We will optimize your return on investment with an application for your business that will appeal to the masses.