ios Development Technique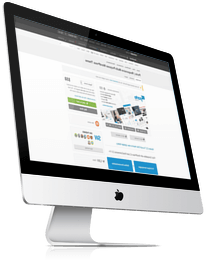 We build websites that will build your business
Iphone App development is the new marketing norm of the present world. Now just for your knowledge, 900 million iphones were sold in March 2016. Demand for iphone is increasing day by day across the world,device particularly in the developing countries. Want to miss that 700 million and more potential customers in this big moment. It is definitely a big desperation for any company missing them. Create a result-oriented iphone app development plan and go ahead.
We offer world-class iphone app development that increases your revenues by appealing the customers through their iphones. Iphone apps development done by us uses the best tools that present in the world today. By using a user-centric design, we neurotically compel the customer to use their intelligence in making purchase. An average person spends almost 3 hours on their iphone every day; This figure is even higher among the teenagers. It can take your business in the core of the iphone user's daily life, and ultimately convert them into buyers.
The iphone Apps development teams in SRDV Technologies are experts in their field, and they can handle any custom iphone app development with perfect ease and enthusiasm. All apps made are fully compatible with the latest versions with support for older versions, including full compatibility with 2G/3G/4G and Wi-Fi network coverage. We will provide you with regular updates of your iphone application along with dedicated support for any doubts, queries or changes you might want to make in your product. We will guide you through all of the steps that will convert your ideas into your iphone app with our 8 years of experience in custom iphone application development.
Custom iphone app development is the next generation marketing tools used by global companies to reach new markets and customers, because iphone app development is flexible, easy and effective. Let us take an example, by looking at the growth of iphone and ipad, most of the international and national banks have introduced their custom iOS apps, which has helped them to increase their customer base. The full potential of custom iphone app development is still largely unidentified.