B2B2B White Lable Travel Website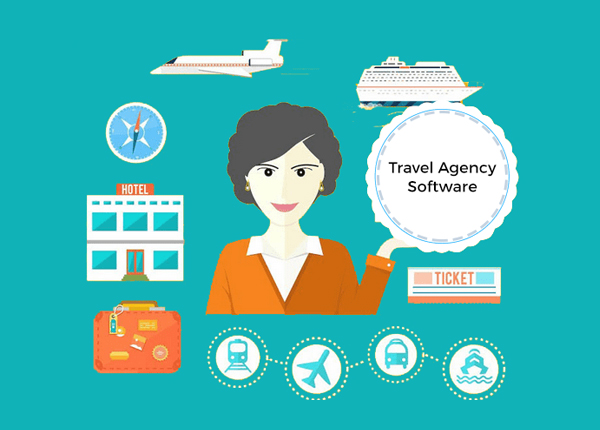 B2B2B White Label System is suitable for the People who want to start TRAVEL BUSINESS with a big network in which agents as well as ditributors can be add. Now it is possible to get your readymade travel portal within a day at a affordable price. SRDV TECHNOLOGIES provides BEST WHITE LABEL BOOKING SYSTEM at a affordable price.
The business model of Online Travel Agency is different from retail business. Online travel agency never keeps inventories in hand, rather options are searched based on client's request and booking is done at client confirmation. In B2C - Business to Customer model, clients can search and book the tickets and packages on the online travel portal. But in B2B2B -Business to business to business model, admin can give TRAVEL PORTAL to distributors and agents to book tickets and packages.
B2B2B Travel Portal Solution connect Distributors and travel agents. In B2B2B booking system, distributors can also add agents and set discounts and markups.
As our team have 10+ years great experience in travel technology so we develop B2B2B portal with all updated features. SRDV provides technically strong and reliable B2B2B Travel Portal Solution so you and your sub Agent with can grow your business.
To avoid system or office dependency we develop fully responsive and device friendly user interface. Any B2B2B user can login from mobile and make bookings without interruption. SRDV provides unlimited bandwidth so n number of user can access system and use services quickly.
On B2B2B Travel Portals registered Distributors and sub agents both can use the services. Our B2B2B Travel Portal provides complete control of creating agents and their logins, top-up and deduction of credit limit/balance, activating or deactivating agents, monitoring bookings/commissions/sales, modifying mark-ups/discounts to Distributor. B2B2B Travels Portals has all the travel services like Flight Booking, Hotel Booking, Bus Booking and Car Booking.
In B2B2B Portal, you can create Distributors for your Agency. Distributors can also create Agents for his/her Agency. Here you can use your network to grow your business.
The fastest way to grow your business with the leader in Travel Technology Check out our options and features included.
Features of B2B2B Travel Portal:-
Fare Calendar
Pre Integrated GDS & APIs.
Multiple Supplier Inventory
Offline Flight Inventory Management
Real time booking
Real time cancellation
Real time availability
Live Fare rules
No minimum mandatory wallet
Same day delivery
Responsive design
All device support
Logo Design
Editable transaction Fee on Ticket
Blog management
Website Management
SEO Friendly
Visitor Tracking
Live Chat Integration
Own Branding
Email Integration
SMS Integration
Social Media Integration
Agent / Distributor panel
Centralised Mid office
MIS Reports for Administrator and Agents
Page Management
Markup management
Offer Management
Discount Management
Staff Management
Agent Management
Agent credit facility
Advance reports
Unlimited Bandwidth
SSL Secure website
large service network.
24*7 technical support.
E Ticket (Email or SMS)