Android Mobile App Development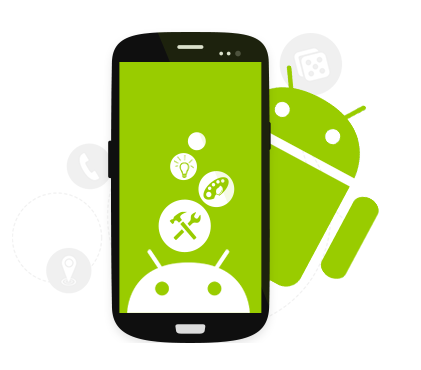 "We build websites that will build your business"
Android is an open source mobile operating system with massive user base and simplified mobile app development process. Enterprises are leveraging Android and creating custom mobile apps that Android App Development solves customer problems and increase value for their business. Almost 70 percent of mobile users in the world are using Android. Create a result-oriented Android app development strategy and pave your business success path.
The tools that we use for custom android application development projects are of very high standard. Our experienced team of 5 years is more than capable of designing any app you imagine into a fully functional android application. Android applications that we develop are made using JAVA programming language along with the Android SDK. We have worked with 350+ customers worldwide including the start-ups, SMEs, Fortune 400 and Global 800+ companies.