E-Commerce Module Mobile App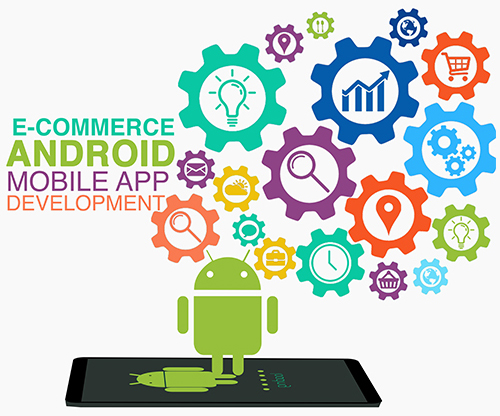 "We build websites that will build your business"
In today's digital era we can not say no to E-Commerce industry digitalization. Nowadays every buyer wants to search and order his goods and items as per his/her preference. After checking all available options buyers always choose and order products which is more profitable and also have faster delivery option. Arranging all the process of delivering goods to consumer by E-Commerce agencies is a very big challenge. To overcome all these difficulties E-Commerce Mobile Application is the best solution. In this Information Technology era, you can access the complete wide range of items through a pocket-sized device. E-Commerce app development is a one-stop solution for E-Commerce Companies and Buyers to order their items and goods.
The tools that we use for android application development projects are of very high standard. Our experienced team of 5 years is more than capable of designing any app you imagine into a fully functional android application. Android applications that we develop are made using JAVA programming language along with the Android SDK. We have worked with 350+ customers worldwide including the start-ups, SMEs, Fortune 400 and Global 800+ companies.